Hyundai Tucson: Interior Features / Cargo Net Holder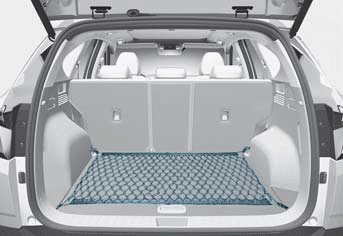 To keep items from shifting in the cargo area, use the 4 holders located in the cargo area side trim to attach the cargo net.
Make sure the cargo net is securely attached to the holders in the cargo board.
WARNING
Avoid eye injury. Do not overstretch the cargo net. Always keep your face and body out of the cargo net's recoil path. Do not use the cargo net when the strap has visible signs of wear or damage.