Hyundai Tucson: Seat Belt Restraint System / Stowing the rear seat belt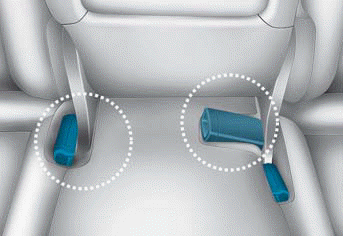 The rear seat belt buckles can be stowed in the pocket between the rear seatback and cushion when not in use.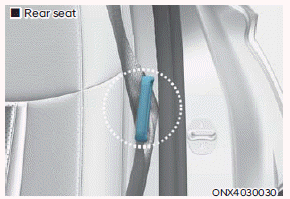 Routing the seat belt webbing through the rear seat belt guides helps keep the seat belts from being trapped behind or under the seats.
After inserting the seat belt, tighten the belt webbing by pulling it up.
WARNING
When using the seat belt, use it after taking it out of the guides.
If you pull the seat belt when it is stored in the guides, it may damage the guides and/or belt webbing.