Hyundai Tucson: Safe Exit Warning(Sew) / Safe Exit Warning Operation
Collision warning when exiting your vehicle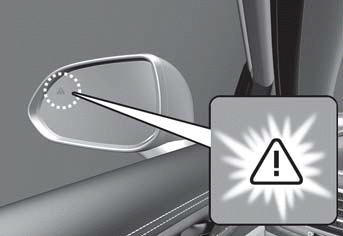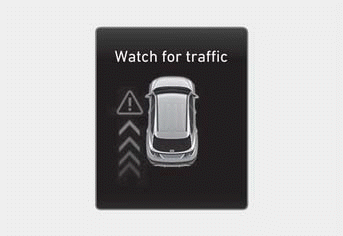 When an approaching vehicle from the rear is detected while a door is being opened, the warning light on the side view mirror may blink, a warning message may appear on the instrument cluster, and an audible warning may sound.
Safe Exit Warning may warn you when your vehicle speed is below 2 mph (3 km/h), and the speed of the vehicle approaching the rear of your vehicle is above 4 mph (6km/h).
WARNING
Safe Exit Warning may not operate in all situations and cannot avoid all collisions. To prevent serious injury or death:
Always check the surroundings before you or your passengers exit your vehicle.
Only change the settings after parking your vehicle at a safe location.
When other system's warning message appears or audible warning is heard, Safe Exit Warning may not warn you.
You may not hear the audible warning of Safe Exit Warning if the surrounding environment is too noisy.
Safe Exit Warning may stop operating, or may not operate, or operate unnecessarily depending on the road conditions and surroundings.
Information
After the engine is turned off, Safe Exit Warning may detect approaching vehicles for up to 10 minutes, but does not function after the doors are locked.
The images and colors in the instrument cluster may differ depending on the cluster type or theme selected from the settings menu.