Hyundai Tucson: Smart Cruise Control Operation / To temporarily accelerate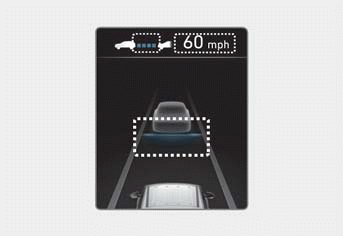 If you depress the accelerator pedal above a certain speed while Smart Cruise Control is operating, your vehicle can speed up temporarily without changing the set speed. The set speed, distance level, and target distance blink on the instrument cluster while depressing the accelerator pedal. Your vehicle speed may decrease if the accelerator pedal is not depressed far enough.
WARNING
Be careful when accelerating temporarily, because Smart Cruise Control is not controlling the speed and distance even if there is a vehicle in front of you.
Always maintain a safe distance from the vehicles ahead and adjust your vehicle speed depending on the road conditions.