Hyundai Tucson: Smart Cruise Control Operation / Smart Cruise Control display
The status of the Smart Cruise Control operation appears in Driving Assist mode on the instrument cluster. Refer to the "View Modes" section in Chapter 4.
When operating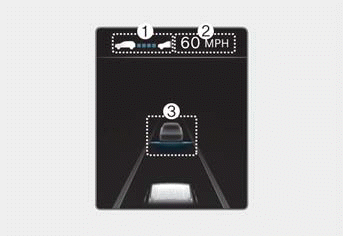 1 Whether there is a vehicle ahead and the selected distance level appears.
2 Set speed appears.
3 Whether there is a vehicle ahead and the target vehicle distance appears.
When temporarily canceled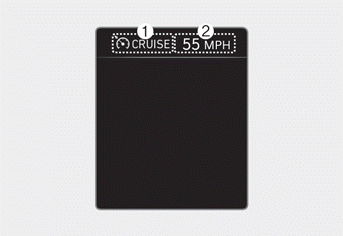 1

indicator light appears.
2 The previous set speed is shaded.
Information
The distance from the front vehicle on the instrument cluster appears according to the actual distance between your vehicle and the vehicle ahead.
The target distance may differ depending on the vehicle speed and the set distance level. If the vehicle speed is low, even though the vehicle distance have changed, the change of the target vehicle distance may be small.
The images and colors in the instrument cluster may differ depending on the cluster type or theme selected from the settings menu.