Hyundai Tucson: Push Button Start Ignition Switch / Remotely Starting the Engine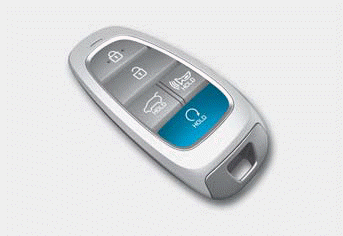 Type A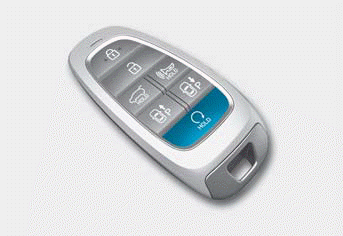 Type B
You can start the vehicle using the Remote Start button on the smart key.
To start the vehicle remotely:
1. Press the door lock button within 32 feet (10 m) from the vehicle.
2. Press and hold the remote start button (

) within 4 seconds.
To turn off the engine:
Press the remote start (

) button once.
Information
The vehicle does not remotely start if the hood or liftgate is open.
The vehicle must be in P (Park).
The engine turns off if you get in the vehicle without a registered smart key or you do not get in the vehicle within 10 minutes.