Hyundai Tucson: Vehicle Information, Reporting Safety Defects, and Consumer Information / Engine Number. Refrigerant Label. Operation In Foreign Countries
Engine Number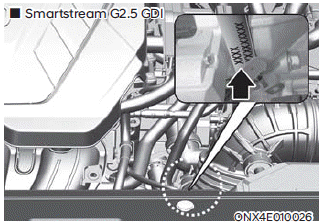 The engine number is stamped on the engine block as shown in the drawing.
Refrigerant Label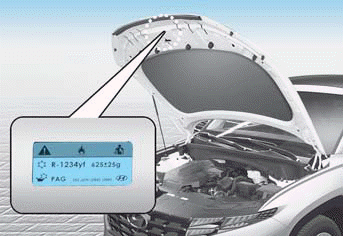 The refrigerant label provides information such as refrigerant type and amount.
Operation In Foreign Countries
If you are going to drive your vehicle in another country, be sure to:
Observe all regulations regarding registration and insurance.
Determine that acceptable fuel is available.