Hyundai Tucson: Convenience Features / Infotainment System
NOTICE
If you install an aftermarket HID headlight, your vehicle's audio and electronic devices may not function properly.
USB Port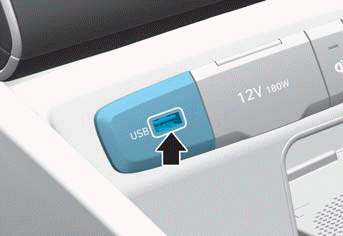 You can use an USB cable to connect audio devices to the vehicle USB port.
Information
When using a portable audio device connected to the power outlet, noise may occur during playback. If this happens, disconnect the USB cable and use the portable audio device's power source.