Hyundai Tucson: Driver Assistance System / Highway Driving Assist (HDA)
Highway Driving Assist uses the front view camera and front radar to:
Help detect vehicles and lanes ahead.
Help maintain the distance from the vehicle ahead and the set speed.
Help center your vehicle in the lane while driving on the highway.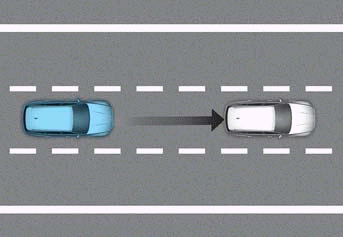 Information
Highway Driving Assist is available only on controlled access roads.
- Controlled access roads are roads with limited entrances and exits that allow uninterrupted high speed traffic flow.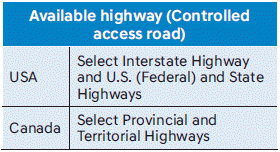 Additional highways may be available in future navigation system updates.
Highway Driving Assist does not operate on interchanges or junctions.
Information
Refer to the "Driver Assistance Sensors" section in this chapter for the location and the general precautions of front view camera and front radar.