Hyundai Tucson: Seats / Head Restraints
The vehicle's front and rear seats have adjustable head restraints. The head restraints are designed to help protect passengers from whiplash and other neck and spinal injuries during a collision, especially a rear impact collision. When there are no occupants in the rear seats, adjust the rear head restraints to the lowest height to improve the driver's visibility.
WARNING
To help reduce, the risk of serious injury or death in an accident, take the following precautions when adjusting your head restraints:
Always adjust the head restraints properly for all passengers BEFORE starting the vehicle.
Never let anyone ride in a seat with the head restraints removed or reversed.
Adjust the head restraints so that the middle of the head restraint is at the same height as the top of the eyes.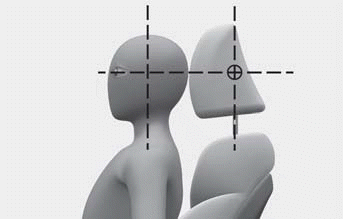 Never adjust the driver's head restraint when the vehicle is moving.
Make sure the head restraint is locked in place after adjustment.
WARNING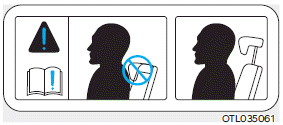 When passengers are sitting on the rear seats, always raise the head restraints above the lowest stored position.