Hyundai Tucson: Inside Rearview Mirror / Day/night rearview mirror. Electrochromic mirror
Day/night rearview mirror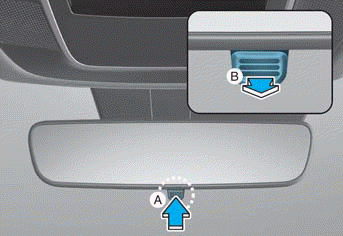 A : Day, B: Night
Before driving at night, pull the day/night lever toward you to reduce glare from the headlights of the vehicles behind you.
Remember that you lose some rearview clarity in the night position.
Electrochromic mirror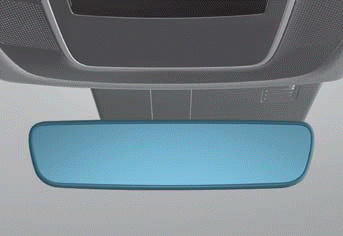 When the engine is running, the glare from vehicle headlights behind you is automatically controlled by the sensor mounted in the rearview mirror.
When the gear is shifted to R (Reverse), the mirror automatically goes to the brightest setting to improve the driver's view behind the vehicle.