Hyundai Tucson: Where are the Airbags? / Side airbags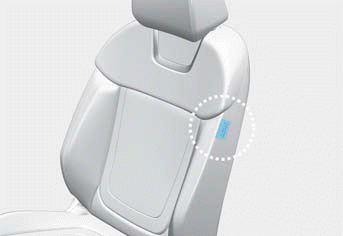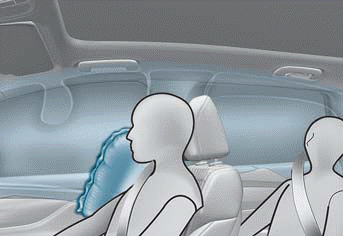 The side airbags are designed to deploy during certain side impact collisions, depending on the crash severity.
The side airbags on both sides of the vehicle are designed to deploy when a rollover is detected by a rollover sensor.
The side airbags are not designed to deploy in all side impact or rollover situations.
WARNING
To reduce the risk of serious injury or death from an inflating side airbag:
Seat belts must be worn at all times to help keep occupants positioned properly.
Do not allow passengers to lean their heads or bodies onto doors, put their arms on the doors, stretch their arms out of the window, or place objects between the doors and seats.
Do not use any accessory seat covers. It may reduce or prevent the effectiveness of the system.
Do not hang other objects except clothes. In an accident it may cause vehicle damage or personal injury especially when airbag is inflated.
Do not place any objects over the airbag location or between the airbag and yourself. Also, do not attach any objects around the area the airbag inflates such as door, side door glass, and front and rear pillar.
Do not place any objects between the door and the seat. They may become dangerous projectiles if the side airbag inflates.
Do not install any accessories on the side or near the side airbags.
Do not cause an impact to the doors when the ignition switch is in the ON or START position because the side airbags can inflate.
If the seat or seat cover is damaged, have the vehicle serviced by an authorized HYUNDAI dealer.